You should spend your time focusing on your clients, not paying bills, mastering your accounting software, creating financial reports (or trying to interpret them), and tracking invoices.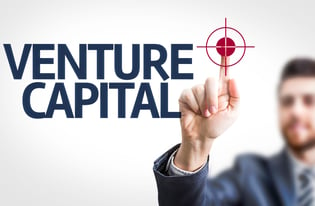 The internal rate of return you generate for your investors determines your success, not your personal accounting skills. But of course accounting is too vital to ignore – you need solid accounting practices like accurate budgeting, reporting, and forecasting to have a successful business. But if you shouldn't do it, who should?
How an Outsourced CFO Can Help VCs
Managing the accounting complexities of a fund is a unique skill – even more so if you have multiple funds – and some firms are providing value by creating shared services like a fractional CFO for finance and accounting. When you implement this system well, your firm gets value in multiple areas, including more robust information across funds for improved decision making, improved revenue capture, and reduced operating expenses.
Because you don't have to pay an outsourced CFO a full-time salary or offer benefits, outsourcing accounting is a cost-effective solution; spending money to hire a CFO and accounting team versus hiring people who could be revenue generators for your firm should be a no-brainer.
Taking Over the Accounting
An outsourced CFO and their team will take on your firm's accounting, including fund accounting, tax and compliance, banking, and reporting on lines of credit; services can also include managing payroll, accounts payable, billing and collections, sales and use tax compliance, and financial modeling. Getting those time-consuming jobs off your plate and the plates of your internal teams frees everyone up to make more deals and focus on strategy.
Financing startups can be risky, but your investors reasonably expect to see a substantial ROI – and it's your job to make sure they get it.
If your firm is considering working with a part-time CFO to manage your accounting, contact us today. We have the experience and expertise to help your business grow.
# # #
About Harbour Rock
Our outsourced CFOs are experienced professionals who offer expertise to business managers, including detailed insight into financials that allow you to make better business decisions; we also guide you through financial issues so you can spend time on growth instead of administration and overhead. By taking a proactive approach, together we can identify risks, evaluate options, and implement solutions at a cost that is well below the benefit. Learn more by visiting our website.