Our previous post discussed five advantages an outsourced CFO can bring to the table for VC investors. Over the next few weeks, our posts will dig deeper into each of those benefits. Today focuses on how a fractional CFO, or an outsourced CFO, can help you think about the vision you have for your business and the culture that will grow from it.
Many startups have difficulty articulating where they want to be in five years or what long-term success looks like. (In the early stages of growth, surviving and making money is the success.) A CFO can bring a company's full potential to light and offer guidance in making solid investment decisions; they're focused on more than numbers – they're futurists who can build a strategic framework around the numbers and see the bigger picture.
How Can an Outsourced CFO Help VCs?
Venture capitalists look at proposals from hundreds of businesses before they invest in one. A successful CFO helps with the selection process by digging into a company's financials and processes. This methodology helps predict the growth potential for the companies that fit into the venture capitalist's investment philosophy.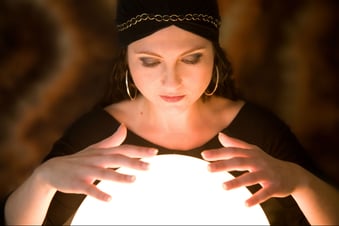 Business valuation and due diligence (which we'll discuss in another post) are crucial skills in this role. Few things are more important in an investor's decision-making process than having an accurate business valuation. However, determining how much a company is worth isn't an exact science – it's based on judgment, know-how, and having the appropriate information. A well-qualified visionary with significant experience in evaluating the types of companies that adhere to the investment viewpoint of the firm is critical to a venture capital firm's success.
An outsourced CFO can help a venture capital firm better understand how a potential investment will scale, predict its margins, and determine how profitable it could become. This role is about making deliberate forward-looking assessments.
An outsourced CFO will also help predict when a startup is ready for an IPO or to be acquired. They can work with the venture capital company and the CEO/CFO of the business to scale and form an exit strategy, providing the returns sought by investors.
A Good CFO Can Help You Get a Solid ROI
Successful venture capitalists should be out wooing investors and shopping entrepreneurs, not poring over balance sheets to evaluate the worth of a potential investment – that task is better left to an outsourced CFO. Financing startups can be risky, but with an outsourced CFO's help, investors can reasonably expect a solid return on their investment.
Is your firm considering working with a part-time CFO to help manage your investment portfolio? If so, contact us – we have the experience and expertise necessary to help your business grow.
# # #
About Harbour Rock
Our outsourced CFOs are experienced professionals who offer expertise to business managers, including detailed insight into financials that allow you to make better business decisions; we also guide you through financial issues so you can spend time on growth instead of administration and overhead. By taking a proactive approach, together we can identify risks, evaluate options, and implement solutions at a cost that is well below the benefit. Learn more by
visiting our website
.