Critical Reporting Cheat Sheet

The financial reports you need, when you need them.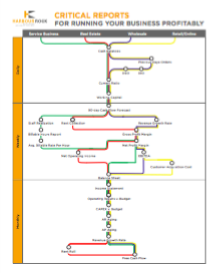 Data and numbers are the pulse of your business. Without this vital information, you're left in the dark regarding the profitability and strength of your business.
Of course, not all numbers and reports are equally urgent and important.
Some you want daily.
Some you want weekly.
And for some, monthly will do.
Not sure what you need when? Get our reporting cheat sheet – it's an invaluable guide for what your company's management team needs and when they need it to enable the best decision-making.
Ready to Read More?
To receive the reporting cheat sheet, please complete the form on this page. Once we receive your submission, the cheat sheet will be immediately delivered to the email you submit on the form.