Outsourced CFO Services
Taking advantage of Harbour Rock's outsourced CFO services may be the smartest decision you make this year.
Harbour Rock is a premier provider of part-time and outsourced CFO services used by enterprises that need CFO services for a variety of times and purposes:
On an as-needed basis to handle specific projects or tasks
On a contractual basis to assist a new venture until it can afford a full-time CFO
On a provisional basis to temporarily fill a void created by the departure of a financial executive
To create more effective financial/management reports (and to teach you how to use them)
When you choose Harbour Rock's outsourced CFO services, one of our seasoned professionals temporarily joins your team to offer additional expertise on financial matters. Together, you take a proactive approach to identify risks, evaluate options, and gain detailed insight into your company's finances to facilitate smarter business decisions. You can also count on your outsourced CFO to 'have your back' in the financial realm so you and your employees can spend time on growth and improving value versus administration and overhead.
Most importantly, you can implement our outsourced CFO services at a cost well below the benefit.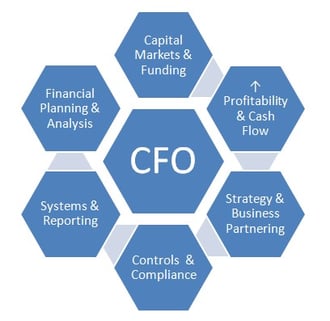 Would you like to talk to us further about outsourced CFO services? Please fill out the form on this page to connect with us - we're here to help!